I understand why you may be considering self-managing your condominium: you think you can save money. Is it true? The honest answer is: sometimes.
How Self-Management Works
Think about the composition of your board, and possibly some of the more involved owners. Do you have people who are willing and able to do upkeep and small repairs around the building? Snow removal and landscaping? You can save some money there.
Do you have professionals who understand how to prepare tenders and negotiate contracts with vendors? Can they inspect work for completeness and competence? You can save some money there too.
Do you have members who can deal with insurance contracts and staying up to date with legislation? Keep detailed minutes of meetings and other documentation, and arrange the required annual third-party audits? Once again, ka-ching.
With the right combination of people and commitment, you can certainly expect to minimize some of the costs to your condo.
How Self-Management Fails
First the very bad news: banks consider self-managed condominiums "high risk" and are starting to refuse high ratio mortgages for units in these buildings. There is little accountability for the contents of the condominium documents and they are often not complete. So when it comes time to sell, your property value drops because some of the buyers can't get a high ratio mortgage, and others are scared off by questionable documents.
Next is the human component. Let's face it, people's lives change. Suppose your treasurer, who was a qualified CPA, moves for a job in another city. Or your engineer has more children and has to move to a larger house. Maybe your legislation expert retires to a place on the coast. When these key people move on, who replaces them? Until you can, you will have more work to take on, and all the associated anxiety that goes along with it.
Not to mention, even when your key people stay involved, they often won't do so for free. And once you start paying people in the building, it's a slippery slope. What initially seemed like a great deal can quickly turn out to be a disaster as prices creep up (often above market rates) and quality degrades (or in really bad cases, the work isn't even completed).
How to Decide
First, ask yourself two questions:
How long are people on the Board willing to be there, doing the all the work for other owners?
How long will they work for free? (And what do you do if they want compensation? …Ok, that was three questions.)
If you are confident of, and comfortable with, your answers, self-management may be a good fit for you and your building.
If not, it doesn't mean you have to turn over all your building management to an outside company. How can you use your own resources while leveraging the power of a full service condo management company?
The Perfect Compromise
I believe that condominiums should use their free and competent resources. Why pay for an entire management contract when you only need maintenance? What if you are only missing legislation expertise, or just don't feel comfortable taking on the responsibility of maintaining your condo corporation's accounting?
We can create a custom contract to fit your needs exactly. We can do just your books, or handle your project and maintenance management. We can attend board meetings and provide information relevant to your property and the issues you are facing. Our condominium managers are required to know the legislation and provide complete and accurate documentation. We know how to protect your property values and keep your building operating smoothly.
The Icing on the Cake
But there's one more thing you may not have considered. Sure you can save money working on your own, but without personal contacts in the industry, you do not have access to the negotiating power and economies of scale that we as a management company bring to the table. By becoming part of a group of buildings purchasing services and products in bulk, you immediately and effortlessly save real money. No requirement for full service contracts. At Karen King & Associates Inc. we support boards who want limited activities done by the management agreement, and still offer our economies of scale and negotiation techniques when we do so.
Not everyone ca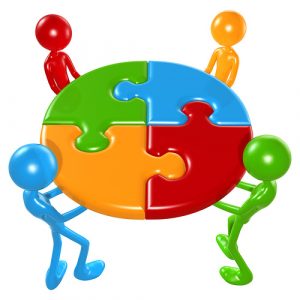 n do everything all the time! We are here to help out and make your home a safe investment that you and all your neighbours can enjoy. Please call us today at 403-614-6873 to find out more.
(photos courtesy of Alan Cleaver and Rama Miguel)